Mel's Saga: Demon God's Vessel
The adventure of Mel is continued.
She moved to another village, here, Mel has interesting encounters as well get .... abused more extremely by bad people.
In this chapter, we introduce a new member - another main actor beside of Mel is finally show up. They have to travel to Dreamy Forest - a dangerous place filled with monsters on a rescue mission.
Mel will unlock a new ability that is she can throw rope to grab far away pillar and swing to place those are unreachable on foot =D You can now climb up on high hills, swing over lake at ease.

New hero reveal: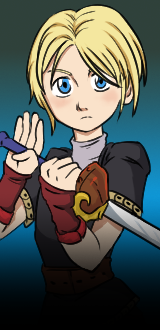 Get Mel's Saga: Demon God's Vessel