Mel's Saga: Demon God's Vessel
Mel's Saga is put on hold temporarily
---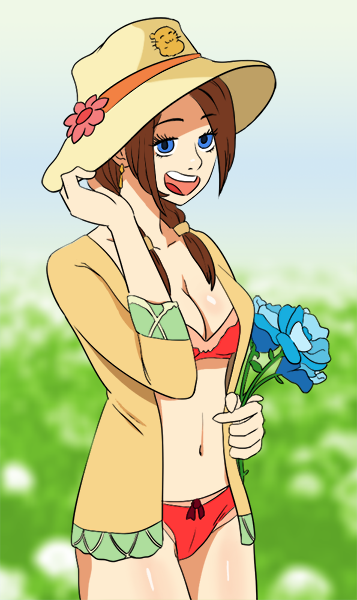 (*^▽^)/ Hi everyone, thank you for supported and continue supporting Mel's Saga all this time. I want to officially inform that Mel's Saga development will be put on hold temporarily.
I actually have done the game's base story and finished all mapping works, however because i wanted to deliver to people a polished product, i had implemented several new mechanic such as action system that allows you to pick up rocks, cut trees, uses hook, bomb... and a card based battle system. For that, i have to redo every maps as well modify the game plot and battle settings to make use of the new systems to the fullest, so player can have a better experience when play Mel's Saga. Therefore, when i looked back, Mel's Saga had become a project that is
too big for an indie developer like me to handle with my current fund of time.
After carefully thought about it, i decided that i will follow a method that is more suitable for indie dev like me - to develop small games which focus on entertainment and experiment new ideas/ gameplay.
So currently, i am working on a tittle that named "Strip Card Duel". It's a small game with simple plot, you will play as a prisoner who is forced to particiate in the fighting tournament of a dark prison called "the Unknown Prison". You need to defeat the arena's Champion in order to escape the fate of fighting to your death.
The game is about building your favorite team, customizing your characters fighting style, exploring dungeons, fighting tough Bosses and... stripping sexy girls.
The Strip Card Duel game link is here: https://master2015hp.itch.io/strip-card-duel
I have planned to release it on Feb 2020, if you want to support me, you can follow my account to be the first ones receive news about the game, share the Strip Card Duel game link to your friends, or even to drop a like will also be a great help to me.
Thank you very much everyone!

Get Mel's Saga: Demon God's Vessel