Record Monsters System | Rpgmaker Plugin
A downloadable asset pack
Inspired from Digimon's Scan System. When you encountered a new enemy, its data will be recorded into your Scan menu and you will receive an amount of special points. By collecting enough of points, you can summon that monster into your Party to fight along your side.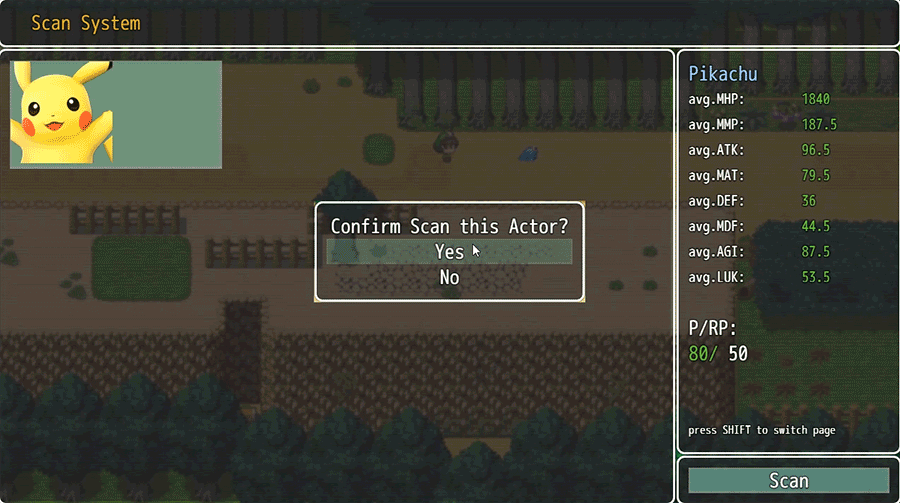 This is a great feature to encourage players keep exploring your game dungeon and it's also give an excitement of collecting for people love that.
this plugin requires Hime_InstanceActor plugin
make sure to install this plugin below of Hime_InstanceActor
download link: http://himeworks.com/2016/01/instance-actors/
Purchase
In order to download this asset pack you must purchase it at or above the minimum price of $10 USD. You will get access to the following files:
master2015hp_RecordMonsterSystem.js
33 kB
Comments
Log in with itch.io to leave a comment.
will there be a free version? if so, I might install a rpgmaker game and put this in the files
Are you to add remove actors created this way from the party? Say with a party switcher or something, that way if you had multiples of the same character you could bench the others and keep one with you, or to have multiples that can be used as fusion fodder etc. for example
Sorry but I don't really understand your question. Are you suggesting me to add a switch so that you can choose whether to merge duplicated actors together or to keep them?

Can monsters found just be collected as database so the player knows what they've battled or encountered? Is there a description that can be shown for each monster?
That will need another plugin to be made, it's not available with this plugin

Can you have multiple of the same monster with this Plugin?